Story
My dream

I founded LINJA out of my own frustration: when it came to high heels, I never found the ultimate pair that was comfortable and still very stylish!
After the finest shoe craftsmen taught me their art I was in shock.. Where was the innovation that you see in other types of shoes?! Maybe because the majority of high heels are crafted by men and most of them don't walk in high heels.. 


So why shoes? Well, I just love shoes as long as I can remember. I recently found this photo of me where I was 'admiring' the extensive shoe collection of my mom.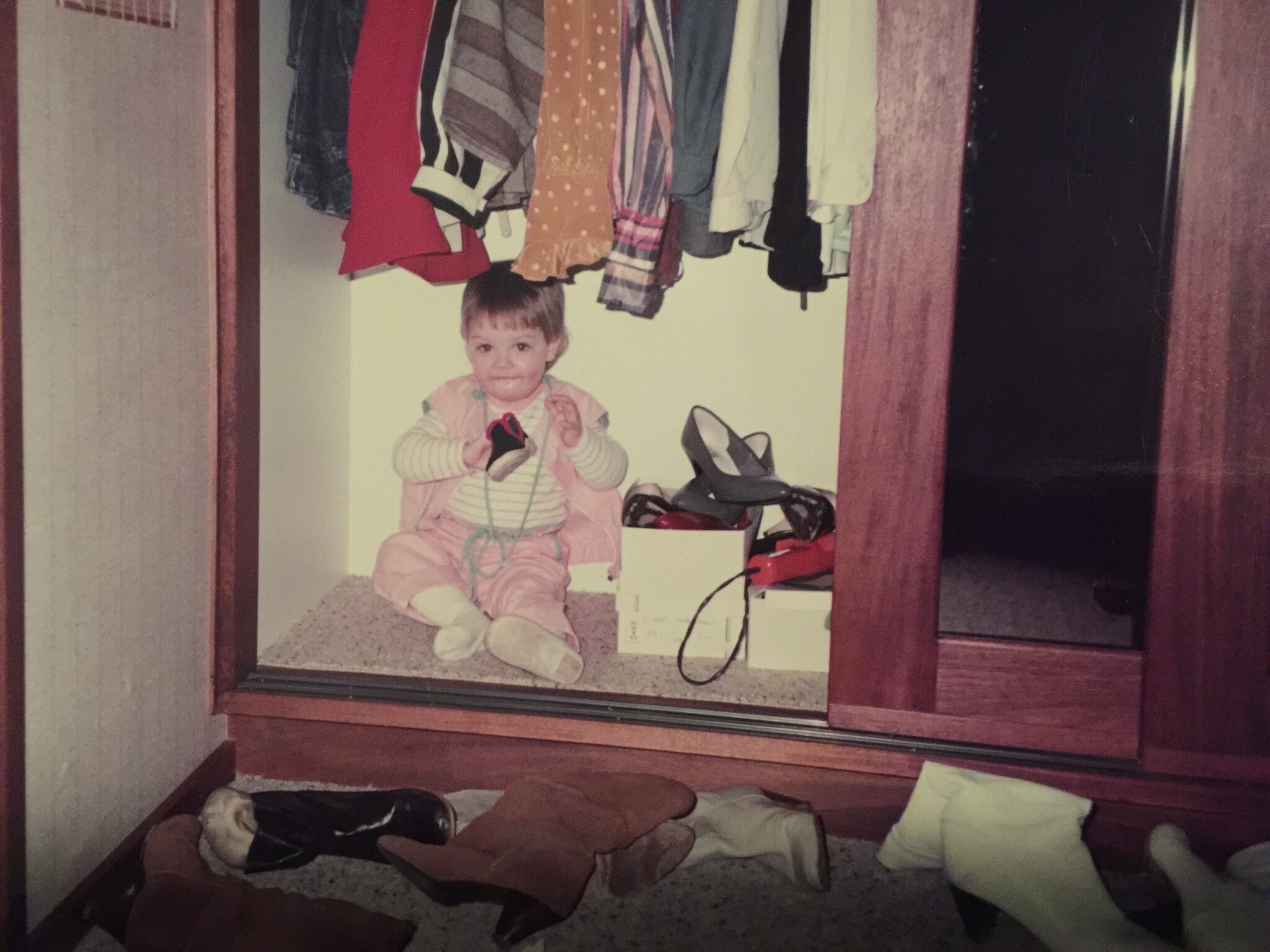 And I really have family members who still walk on clogs (wooden shoes) and their last name is 'Last' (my mothers side of the family, I am not kidding you). So how many more 'hints' did I needed that this thing for shoes runs in my blood?!
     

LINJA origins

After I saw an opportunity to innovate in a way that would knock women off of their feet, I wanted to create the ultimate high heels!
Soon after deciding that my next step was a shoe 
line
, I came accross the name LINJA. A word
literally meaning "line"
in Finnish, embodying the aesthetic structure of my design.
LINJA also means soft, gentle & strikingly beautiful in Old High German, something every woman feels when they glide their feet into their LINJAs.


The Journey
Since then, the journey has continued. I had my fair share of struggles along the way, and perfecting the high heel required two years of perseverance and innovative solutions.
It was my vision that drove me to create the high heel I knew every woman could only dream of. It is all in the details and finishing touches. Read more about the craftsmanship and our innovation.

The New 'High' Standard

No matter what your day brings, LINJA will be your go-to high heel.
The secret is hidden inside. Invisible to the eye, tangible for the feet. I found a way to effortlessly empower women.

With LINJA I realized my dream and I feel blessed to have a positive impact on the lives of many women. 

Bianca Blom
Founder of LINJA