New model
Be Instantly Empowered
A confident smile is a lady's best accessory. LINJA crafts high heels that enable women to stride with comfort & style in high heels to bring out their beautiful empowered smile. We are ready to step out of the Netherlands & empower women-on-the-move worldwide!

New Model
We are proud to introduce our new model! Via our pre-launch campaign last fall, we got so many positive reactions and many women invested in the new model by supporting our crowdfunding campaign.


We want to thank this group of women again, because they made it possible for us to take the next step.

3 Leather Variaties
The new model is available in 3 varieties of black leather: our original smooth black leather, suede black leather & crocodile printed black leather.
In this video below you can see how all the variaties look & choose your favourite style:

Feel like the best version of yourself so much more comfortable as you normally would.

Transform every outfit
These high heels have the power to transform your outfit into something extra-special.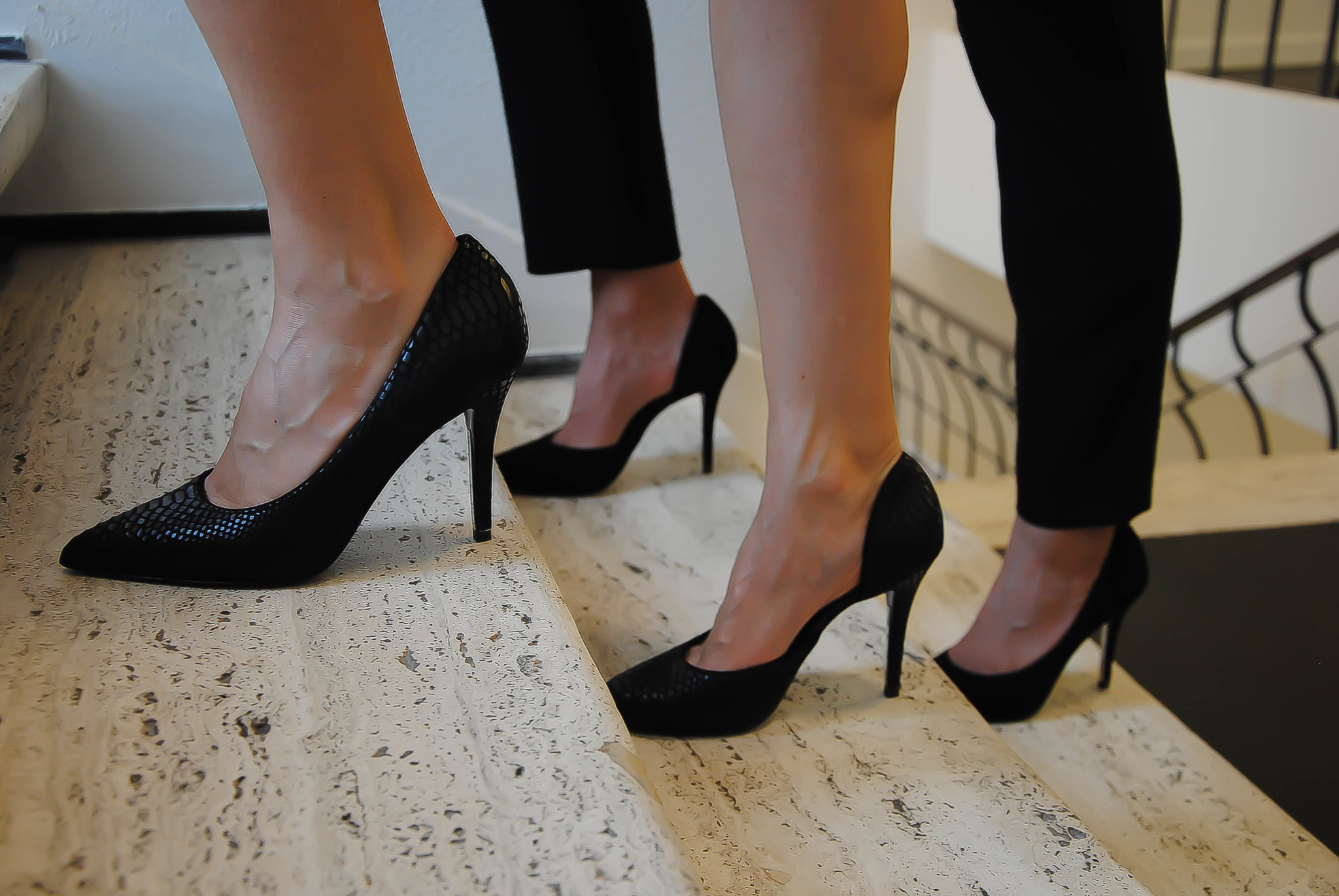 Own the ultimate high heel that you won't find anywhere else and add this timeless classic to your shoe collection.
Let's conquer the world with comfort & style!